Donald L. Pratt - Principal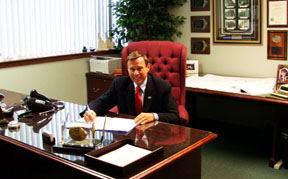 Donald L. Pratt (Don) has, over the last 40 years, been a Builder, Remodeler, General Contractor and Developer who has successfully completed dozens of single family and commercial developments and has built hundreds of custom and semi-custom homes ranging from affordable to million dollar homes along with over two hundred commercial projects. Don has also handled hundreds of investigations, as a consultant to individuals, mortgage lenders and other financial institutions, insurance companies and law firms, including forensic analysis for all types of construction and land development projects.
Don has hands-on experience in most every phase of the construction industry since 1965. Don's vision for the construction industry is for builders and general contractors to provide quality, affordable and efficient structures that are safe and durable. Since the early '90's, Don has been a leader in promoting and building energy efficient homes through the State's 5 Star program and the National Energy Star program. Don also is a leader in drafting, revising and enforcing the building codes across the country.
Don's mission is to assist clients in resolving complex construction problems by using his 40 years of hands on experience and technical expertise in the diverse building practices employed by contractors in the construction industry. His level of high integrity and energetic self motivated leadership skills have enabled him to be sought out as the expert of choice for both plaintiffs and defendants.
Areas of Expertise and Practice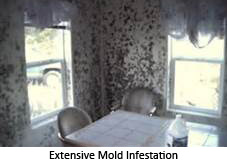 Don has been retained as a consultant by attorneys, insurance companies, builders, remodelers, sub-contractors, home and building owners, and banks to provide his opinion regarding construction concerns.
Don's experience and leadership within the building and construction industry make him uniquely qualified to analyze, understand and determine the facts and causes of construction related concerns. A partial list of his areas of expertise and practice includes:
Contracts, Liability and Risk Management
Codes Analysis including both Residential and Commercial
Project Feasibility and Completion Analysis
Insurance Claims
Construction Defect Analysis for both Residential and Commercial Properties
Water Infiltration Forensics including Mold and Mildew Investigations
Quality and Workmanship Analysis including Building Practices, Products and Applications
Home Inspections
Construction Safety Standards and Rules including MIOSHA and OSHA
ADA and Michigan Handicap Laws
Real Estate
Landlord/Tenant
Sellerís Disclosure Act
Michigan Residential Construction Licensing Laws and Administrative Rules administrated by Michigan Licensing and Regulatory Affairs (LARA)
Plan and Specification Review
Estimating and Job Cost
Business Management
Project Management and Scheduling
Building Science including Building Envelope Assessment
Energy Efficiency and Green Building Practices
Fire Investigations
Injury and Death Case Analysis